FAQ's On Bladder and Valve Repairs
Does fixmykite.com have a stick on replacement valve for my kite?
Here at fixmykite.com we have valves that will virtually fit any kite on the market.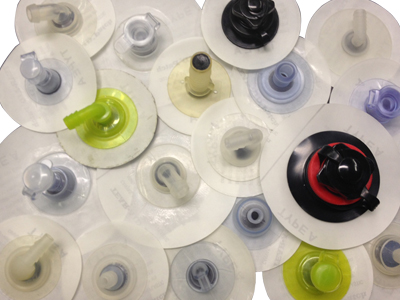 How to remove an old valve?


How to install a fixmykite.com self stick valve?

1. Valve Removal: If replacing valve, carefully peel off old valve. If old valve does peel off, cut around circumference of valve to remove
2. Cleaning: Wipe area where valve will be placed with provided alcohol swab. DRY COMPLETELY WITH A CLEAN PAPER TOWEL.
3. Peel and Stick: Lay bladder out flat. If possible, have a friend lightly hold bladder on table or other smooth even surface. Peel off paper backing, center valve over hole, and place valve on bladder.
4. Press: Press valve from center outward to remove air bubbles and ensure proper adhesion and creases.


How to replace a large screw valve?


How to find a hole in a bladder?


Can my bladder be patched/repaired?

What is the difference between PU and Orange bladders?



Why are my valves coming off?
Valves are attached to the bladders by a glue-heat welding technique. If you store your kite in a hot place like a car, garage, or storage unit, the heat weld will start to break down. To prolong the life of your valves store your kite in a climate controlled area. If your valves start to delam fixmykite.com has self stick valves that will replace you factory valves.